Our team of highly skilled technicians and engineers are hands-on, detail-oriented and go to great lengths for our customers.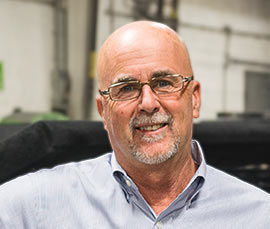 Chip Schwein
Founder & CEO
Chip started in the trailer business in 1985 at Eagle Trailers. He spent almost 20 years there and was proud of what he helped develop. Still, there were some deficiencies in the product he knew could be enhanced. He started Phoenix Trailers in the fall of 2004 to create trailers with improved paint, suspension system, tires, fasteners, winches, jacks and more.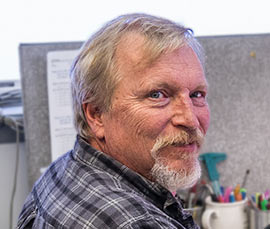 Bill Harper
Engineer
Bill has been designing custom trailers since the mid '70s for some notable trailer companies. He has more experience in trailer design than anyone else in the industry. Phoenix Trailers' engineering is a part of what sets us apart from the competition.

Tom Venier, Plant Manager
Frank Schwein, Dispatch
Mike Moody
Jim Grams
Rich Haley
Randy Ramsey
Dan Owens
Mitchell Lemmer, Engineer
Patti Roberts, Office Manager
Dave Wilkinson, Sales
Rick French, Assembly
Kurt Nichols
Chris Saccente
Scott Johnson